Sometimes it rains. Sometimes it even rains every day for a week. WNY has been getting hammered this year, which is a distinct difference from the draught conditions the area was stricken with at this time last year.
It has been messing up the spinner falls this year. I even got chased off by lightening right as a big green drake hatch started on the Wiscoy. It was my first experience there. We watched single drakes pop off and get dive bombed by swallows, only for them to explode into a heavy fall that finally woke up the fish. It was like God was playing a cruel joke as we saw the storm move in, complete with ground-crashing lightening. We ran out with broken down rods, scared to death that the next roll of thunder would lead to a demise inducing crash.
But all things end. Between these storms we have had moments of clarity. Like a day on the Oatka when the black caddis were so thick that your daily value of protein was satisfied simply by breathing. The fish were hungry that day. Loving the cold water, high flows and lack of fishing pressure.
Life can be a lot about perspective.... and sometimes it rains.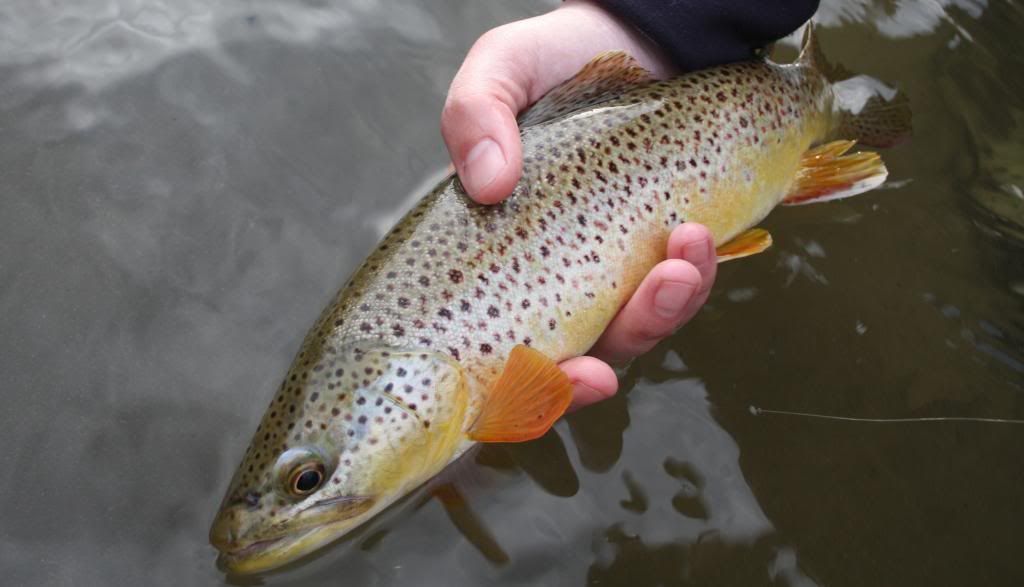 ____________________________________________